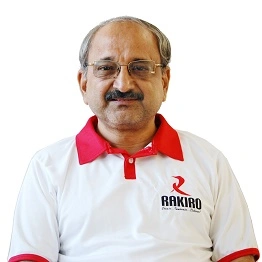 Dr Ratnakar Phatak
Director
An MSc, Ph.D. in Inorganic Chemistry from Mumbai University. Dr. Phatak's knowledge of Analytical Chemistry is par excellence. His strong R&D bent of mind has stood him in good stead whilst creating principle easy to use, analytical systems, which could be used by any lay personnel. In his 30 years of experience, he has developed a rich repertoire of chemical formulations for the water treatment chemicals industry encompassing Cooling, Boiler, Fireside & RO systems. His formulations for the sugar industry require special mention. He has contributed technical papers to various National & International publications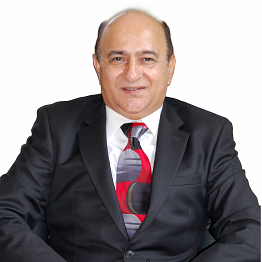 Mr Suresh Bhagtani
Director
A B. Com Graduate from Mumbai University, Suresh began his career as a sales executive for a novel product a state-of-the-art water purifier that revolutionized the purification of drinking water. He is credited for setting up a retail chain of distribution for this product not only in India but also abroad in the Middle East and Africa. He specializes in dealer management and is familiar with the length and breadth of rural as well as urban India. He is in this for the last 25 years or so. He has traveled in the Middle East and African countries.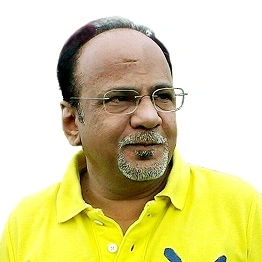 Mr Kironsingh Thakore
Director
A B. Sc. in Chemistry, from the Bombay University. He however has an engineering bent of mind and also skills of that kind. He loves designing all kinds of interiors be they laboratories or homes. He has 39 years of experience in design. To his credit is a design for a state-of-the-art water purifier that revolutionized the point-of-use drinking water system. He has designed labs for bottled water manufacturers and also for cooling water systems analysis.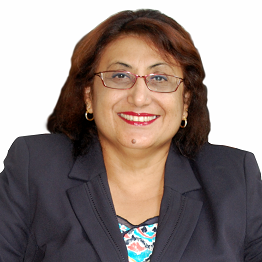 Dr Roshan Ghaswalla
Director
A Graduate in Microbiology with Ph.D. in Amniotic fluid from the university Dept. of Chemical Technology Mumbai. In her very first job, she set up a Micro Dept in a well-known water treatment co, wherein she was one of the pioneers for testing onsite at large institutions viz Fertilizers, Petrochemicals, and Steel industries for their cooling water systems. She also derived methods that help in designing state-of-the-art water purification systems, one of its kind introduced for the first time in India.
WORKFORCE
For us leadership is not about glorious crowning acts. It's about keeping your team focused on a goal and motivated to do their best to achieve it. It is about laying the groundwork for others' success, and then standing back and letting them shine.